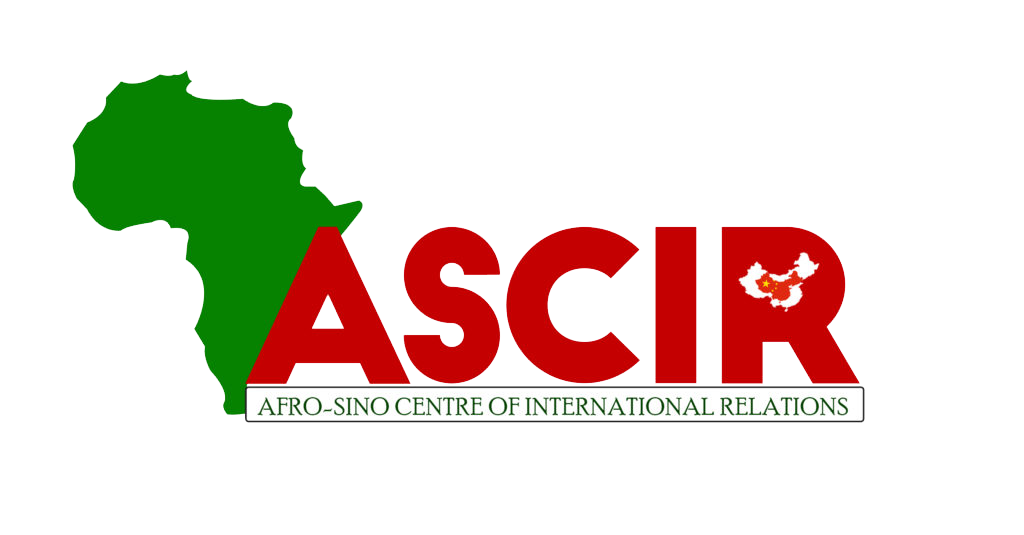 Pamela Adwoa Carslake holds an MA in International Relations, with a specialization in Global Order in Historical Perspective from Leiden University.
Her enthusiasm for history and politics led to the pursuance of this MA program, which focuses on the historical processes behind the evolution of the global order. She has a strong interest in Africa and the continent's development, leading to the topic on her MA thesis on China's engagements in Sub-Saharan Africa.
Pamela spent a year working in the legal department of the Ministry of Foreign Affairs and Regional Integration in Ghana after her Masters in 2018. Whilst there, she assisted in consular issues of Ghanaians in and out of Ghana. In 2018, she spent 6 months interning at the Justice Accelerator arm of The Hague Institute for the Internationalisation of Law (Hiil) in The Hague. Whilst there, she worked to assist justice entrepreneurs mainly based in West Africa on their start-ups, aiming to provide an alternative to the normal justice/legal route, to make justice accessible.
Pamela is a keen linguist who loves to travel, drink wine, meet new people and experience different cultures. For her Bachelors at Cardiff University, she studied French and Politics and spent a year at Sciences Po Bordeaux. She loves music and exploring new and exciting sports.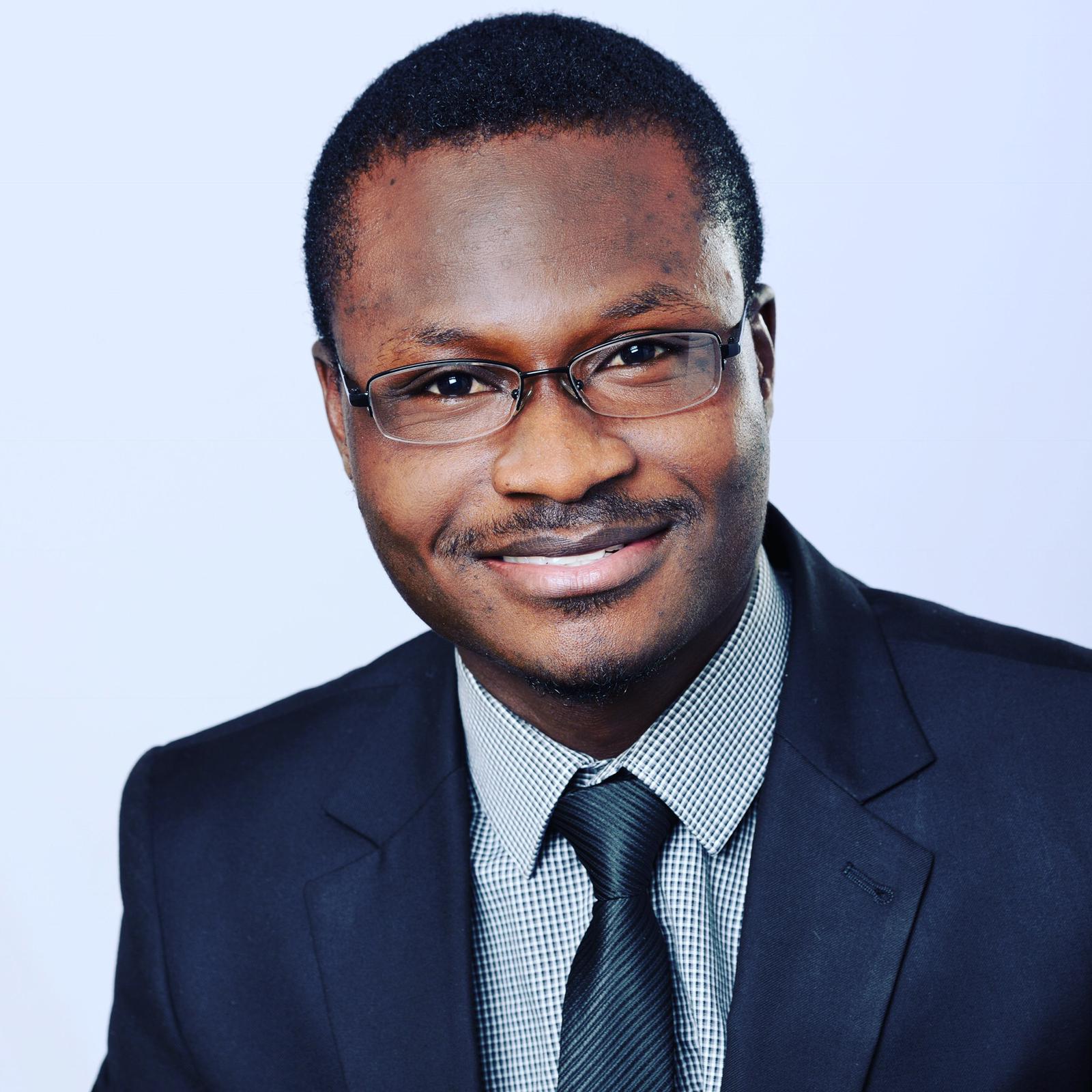 Arhin Acheampong is an International Development and Security expert with an MA degree in International Security from the Josef Korbel School of International Affairs, University of Denver. His specialization is in Intelligence, counter-terrorism strategies. He also has a certificate in Humanitarian Assistance with a focus on refugee populations in the Horn of Africa and the Middle East.
Arhin is passionate about global security and development and loves to write on emerging topics in these areas. In 2019, Arhin presented his paper on 'The Scope of Insecurity in the Horn of Africa' at an annual International Studies Association conference held in Accra, Ghana. Later that year, he conducted field research with ChildVoice International at the Imvepi Refugee Settlement in Uganda which hosts over seventy thousand refugees from South Sudan. He received a dual bachelor's degree in Criminal Justice Administration (pre-law) and Global Studies at Michigan State University (MSU), with a minor in Peace and Justice Studies, and a concentration in International Development. During his time at MSU, he served as council representative for the Mastercard Foundation Scholars Program, representing the university and scholars at stakeholder meetings and conferences. He also served as the President of the African Students Leadership Association for two consecutive years. Arhin was later appointed to serve on the University's board for the Year of Global Africa (2018). 
In 2016, he was with the African Union Development Agency-NEPAD in Midrand, South Africa, working with the Communications Department. Among other things, he developed a database for all African missions in South Africa and all African Union (AU) missions in New York, Geneva, Washington, D.C. and Rome to facilitate communication among AU missions and the AU.  As part of his political and social engagements, Arhin has participated in the Annual Model African Union Summit in Washington, D.C, the G20&G200 Summit in Germany, as well as conducted eye-screening and treatment exercises for community folks in the Northern Region of Ghana.
Dr. Joseph Onjala, is a Senior Research Fellow at the Institute for Development Studies (IDS), University of Nairobi. He holds PhD in Environment and Development from Roskilde University (Denmark). He has served as the Coordinator of Master's Programme since 2002 and currently teaches postgraduate courses in Development Impact Evaluation, Environment and Natural Resources Management; Energy Policy Planning and Development; and Development Research Methodology at the Institute. He also teaches PhD in Development Economics at the School of Economics (University of Nairobi) and has in the past taught at the African Economic Research Consortium (AERC) Collaborative Programme for PhD (JFE). He has supervised several PhD and Master's students.
Dr. Onjala's main academic research interests is in Environment and Natural Resources management (especially on water and energy issues). He also has a distinguished research focus on China-Africa Economic relations. His most cited publications are: "China's Development Loans and the threat of Debt Crisis in Kenya." Development Policy Review. Volume 36, Issue S2 September 2018, "Chinese Direct Investments in Africa: Motivations and Development Implications." Georgetown Journal of International Affairs, Volume XVII number 1, Winter/Spring 2016; "Relational patterns of Urbanization and Economic Growth in Sub-Saharan Africa". Development Southern Africa, Vol. 33, Issue 2, March 2016; "Risk Perception, Choice of Drinking Water and Water Treatment: Evidence from Kenyan towns" Journal of Water, Sanitation and Hygiene for Development. Volume 04.2, 2014. A Scoping Study on China-Africa Economic Relations: The Case of Kenya (African Economic Research Consortium, 2008).
Dr. Onjala has a wide experience in local and international research and consultancy collaborations. He has played leading roles in the preparation of a number of Human Development Reports with the United Nations Development Programme (UNDP) on Human Security and Development, and Industrialization and Human Development in Kenya; He has closely collaborated with United Nations Centre for Regional Development (UNCRD) of capacity building on environment issues; United National Environment Programme on energy forecasts and valuation of wetlands; World Wide Fund (WWF) for Nature – Eastern African Regional Office on the water resource accounting and conservation in the Mara River Basin; United Economic Commission of Africa (UNECA) on Green Economy Transition in Africa; European Commission on Restoration and Conservation of the Water Towers in Kenya. Currently he is collaborating with IPC – Internationale Projekt Consult GmbH  and European Investment Bank (EIB) as Environment and Social Management Advisor on EIB intermediated lending operation for small and medium agri-food sector investments integrating smallholders in Kenya.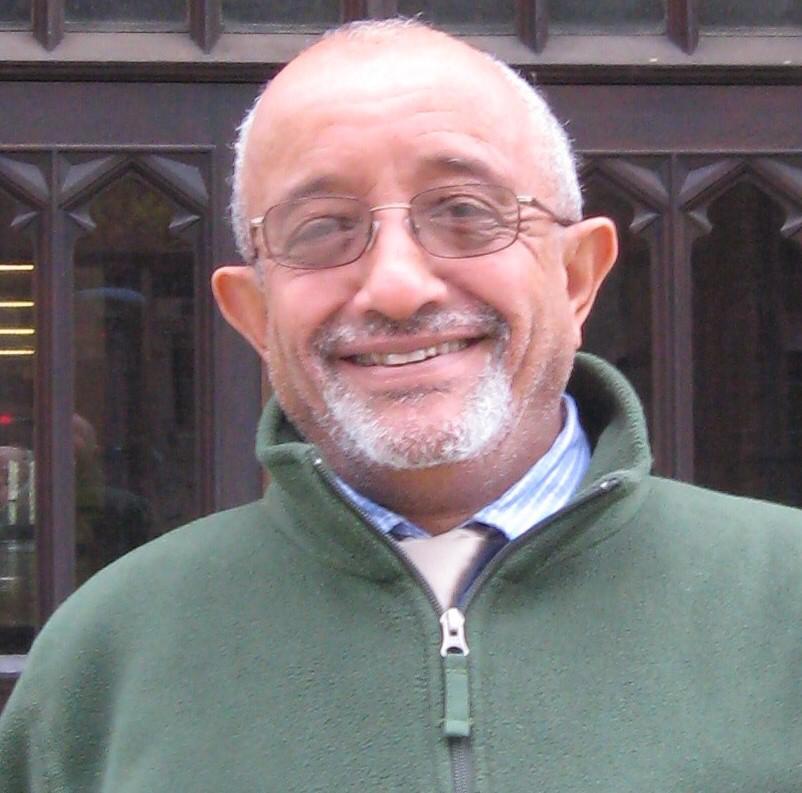 Aaron Tesfaye is Professor and Chair of the Department of Political Science, Legal and Urban Studies at William Paterson University, Wayne, NJ.  He received his BA and MPA degrees from California State University, Fresno, and his PhD from the Center for Politics and Economics, Claremont Graduate University, Claremont, CA; specializing in International Political Economy, Comparative Politics and Public Policy.
He is the author of several books and many scholarly articles. His publications include; China in Ethiopia: The Long-Term Perspective (2020);  State and Economic Development in Africa: The Case of Ethiopia (2017); The Political Economy of the Nile Basin Regime in the Twentieth Century (2009); Political Power and Ethnic Federalism: The Struggle for Democracy in Ethiopia (2002.) He has taught in the Departments of Economics and Political Science, California State University Fresno (1997-2004) and in the Faculty of Social Sciences, at Universidad De Sao Jose, Macau, Special Administrative Region, (SAR) Peoples Republic of China (2011).
He is a Visiting Professor at the Institute of Peace and Security Studies, Addis Ababa University, Ethiopia. He was twice a Fulbright Scholar, at the Department of Political Science and International Relations, Addis Ababa University, (1993-94) and at the College of Law and Governance, Mekelle University, Ethiopia (2018-19).
Kwame Adovor Tsikudo is a Visiting Assistant Professor of Geography and GIS at the University of Illinois at Urbana-Champaign. He obtained his BA in Geography and Resource Development from the University of Ghana and holds an MA and a Ph.D. in Geography, Environment, and Society from the University of Minnesota.
Kwame teaches courses in his area of interest, including global development, community GIS, and environmental sustainability. Kwame's passion for human-environment interactions and development policies and thought underpins his research which can be categorized into three thematic areas: 1) the political economy of the African state; 2) China-Africa relations; 2) informal economies and livelihood. Kwame is currently working on his first book project resulting from his doctoral work on the Bui Dam and China-Ghana Relations. Kwame's ongoing research project, "infrastructures of power and development," examines China's Belt and Road Initiatives' uses and sustainability in Ghana and Ethiopia. This comparative project builds off his previous work on the Bui Dam and explores the mega infrastructure initiative's political, environmental, and economic sustainability.
Kwame is also a review editor for Frontiers in Social Inclusions in Cities and an affiliate faculty at the Center for African Studies at the University of Minnesota. Kwame's work has been published as book chapters, journal articles, policy briefs.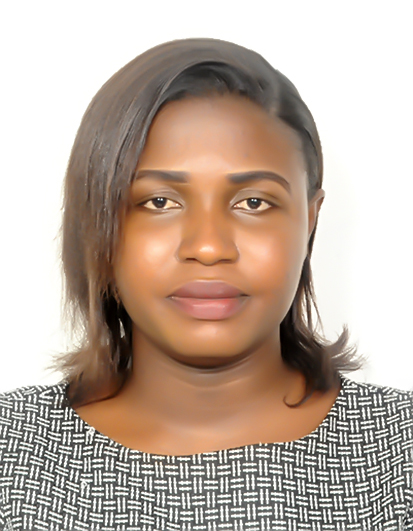 Dorothy Osei holds an MPH with specialization in Health Education and Promotion from Kwame Nkrumah University of Science and Technology.
She has passion for marginalized groups in societies which was her major reason for pursuing a Bachelor of Science degree in Disability and Rehabilitation Studies from the same university. She has over the years researched on issues around Persons with Disabilities, Persons living with HIV/AIDS and Children under the age of 5. She has researched and participated in studies such as structural accessibility for disabled persons, HIV/AIDS among Men who have Sex with Men (MSM), Menstrual Hygiene Management among Intellectually Disabled Adolescents (IDA) among others.
During her undergraduate studies at KNUST, she interned with the Eye, Ear, Nose and Throat (EENT) department of Komfo Anokye Teaching Hospital (KATH) in Ghana where she studied the diagnosis of various forms of disability. After her MPH coursework in 2018, Dorothy did 3 months field residency with the Health Promotion Department of Asokore-Mampong Municipal Health Directorate (Ghana) with the aim of learning the practical nature of all that she had been taught in the classroom.
As her wish to spread her tentacles, she is currently keen about researching on the effects of Afro-Sino relationships on social policies for vulnerable populations.
She loves watching movies, sight-seeing and listening to music.
Susan Cossa is a PhD student at the University of Denver's Josef Korbel School of International Affairs. She obtained her bachelor's degree in Economics and Government (dual major) at Smith College. Susan is a Mozambican national who has studied in South Africa and the United States. This multinational experience has shaped her perspectives on the global political economy, her primary area of study. Susan's research focuses on the political economy implications, for African countries, of engaging with China.
Susan's work aims to illuminate the causes of slow development in African countries and explore practical solutions to improve development and, ultimately, alleviate poverty. She is currently working on two research projects. The first is a co-authored project looking at China's influence on African governments' attempts to address the issue of inadequate housing, particularly for low-income populations. The second is a project evaluating knowledge and technology transfers, or lack thereof, to African countries from China. The aim of this project is to examine China's economic motives in Africa and the consequences, for African countries, of engaging with China. Susan presented this work at the Western Political Science Association annual conference in Los Angeles in April 2020.
Susan works as a teaching assistant for the 'Contemporary Issues in the Global Economy' course at the Korbel School. She works with students to strengthen their understanding of global political economy topics including international financial markets, the refugee crisis, and feminist perspectives in IPE. Susan has lectured on the inequality module in this course. In the years to come, Susan looks forward to conducting field research in Southern Africa (primarily in South Africa, Mozambique, and Angola) to explore how citizens of these countries are impacted by Sino-Africa relations.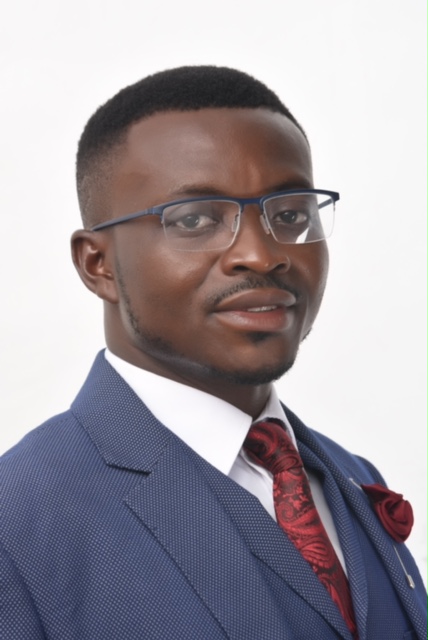 Hayford Yeboah is a third year PhD student at the Centre for Migration Studies, University of Ghana. His research focuses on Migration of Chinese to Ghana with interest in the challenges and opportunities for partnership. He holds a bachelor's degree in Linguistics and Psychology, and a Master's in Communication Studies, both from the University of Ghana. He is a lecturer of Communication Studies at Wisconsin International University College, Ghana and a member of Communication Educators Association of Ghana (CEAG). For the past seven years he has been the host of the programme "Lecture Hour" on the campus-based radio, Radio Universe, University of Ghana.
Gigi Ngcobo is a founding partner at RoundtripAfrika, a virtual talent accelerator built for young Africans who want to participate in Africa's tech revolution. She is also a Trainee Investment Analyst at Olduvai Capital, where she analyzes pan-African investments in equity and debt.
Gigi graduated as an honors student at Michigan State University (MSU) with a cum laude B.A. in Finance and UX Design. There she served as the President of the MSU Women's Association for Venture Capital and Private Equity,  successfully organizing the first African Business Symposium, centered on exploring venture capital, technology, and entrepreneurship in Africa. Gigi was also selected as the first student in MSU's 163-year history to moderate a Global Speaker Series, alongside Nontombi Tutu. An honor received for her work in community development as the founder of an NGO, Imbali Youth Pioneers which is focused on leadership development in Pietermaritzburg Townships in South Africa. As an advocate for investments in emerging markets, she was also a distinguished speaker at University of Michigan where she spoke about the importance of simplifying investments to enable marginalized groups to gain wealth.
In the future, Gigi aims to work within the finance ministry in South Africa and other continental governing institutions to shape policy. However, she understands that she must understand the continent's biggest trading partner, China, to do so effectively. Thus, she intends to pursue her Master's Degree in the East and is excited to work with organizations like Afro-Sino Center for International Relations.
P O Box CT 6400 Cantonments, Accra Ghana