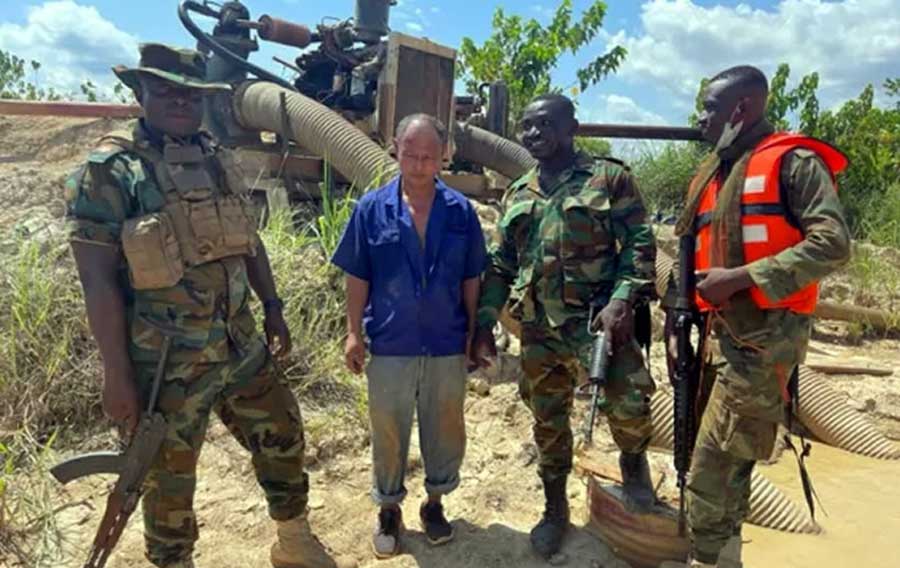 Ghana AG: Chinese Nationals Arrested for Illegal Mining Will Not Be Deported and Will Instead Do Prison Time in Ghana
Source: China-Africa Project
Ghanaian Attorney General Godfred Dame announced that military forces acting as part of the ongoing crackdown on illegal gold mining known as "galamsey" have detained 45 people, including 10 Chinese nationals.
400 troops from the Army, Navy, and Air Force are participating in the second phase of "Operation Halt" that's now taking place along the Ankobra River in southern Ghana. Their mission is to arrest galamsey practitioners and destroy their equipment.
Migrant Chinese nationals have been active in the illegal mining sector in Ghana for years and there had been widespread concerns that anyone caught in this latest sweep would avoid punishment by simply being deported as was the case in 2018 when Aisha Huang, the so-called "Galamsey Queen," was arrested and subsequently deported. 161 Chinese miners were deported in 2013 as well.
But not this time, said Dame.
"The current laws do not countenance the extradition of any Chinese after the person has been convicted," he told the local news channel Joy Online. "So you can be assured that the process will be followed to its conclusion and there will be convictions and they will serve their sentences in Ghana after which they will be deported," explained the Attorney General.