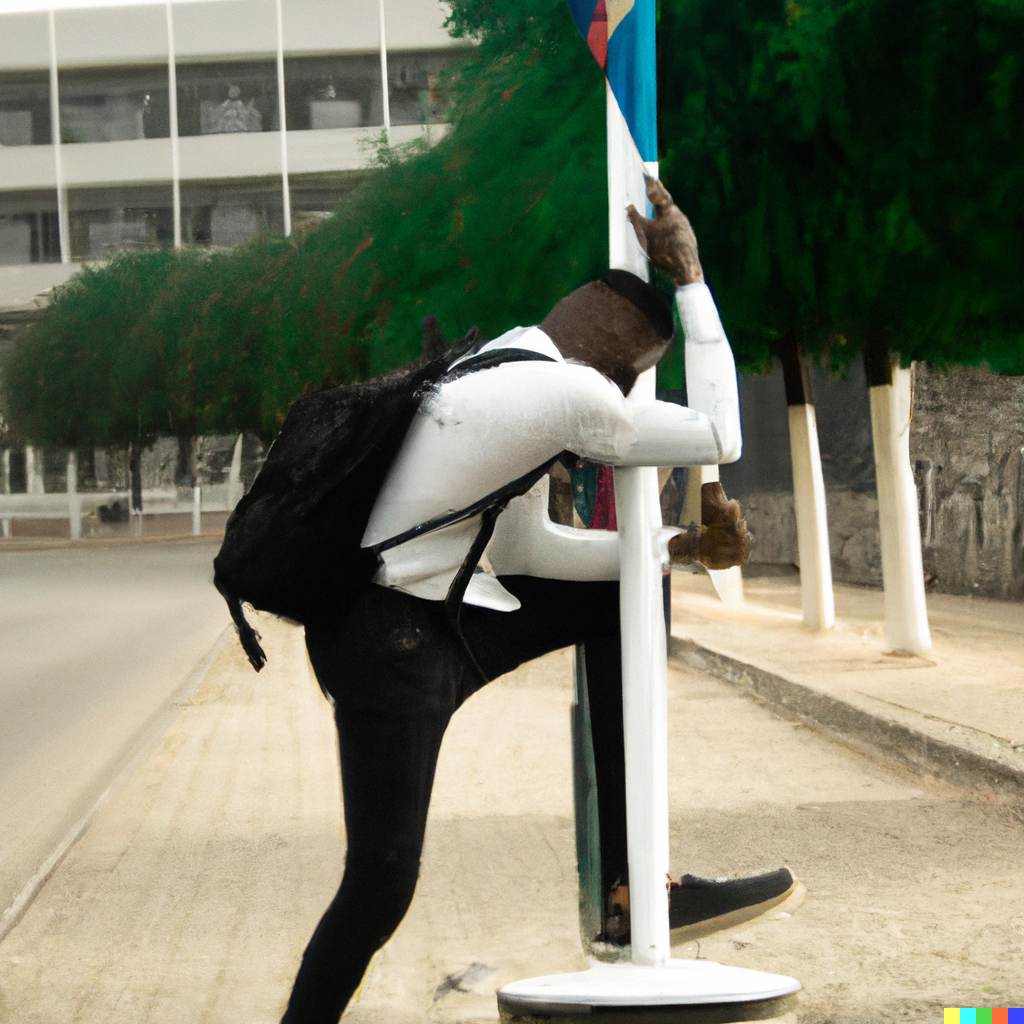 Why Education Aid Does Not Bring About Self-reliant Development in Africa
Introduction
Education aid does not bring about self-reliant development in Africa. After decades of external aid, Africa's dependency on education aid remains high. The efficiency of Africa's education spending remains the lowest in the world. Many African countries are still struggling with developing their self-sustained education systems. The contribution of education to economic growth in Africa is lower than in other regions. Comparing Western education aid to that of China, one can figure out that education aid reflects the outside-in assessment of aid providers rather than the inside-out demands of Africa. Therefore, it fails to facilitate self-reliant development in Africa. This policy brief summarizes findings from our research that provides policy contexts, comparative perspectives, and recommendations for enhancing the efficiency of education aid toward self-reliant development in Africa.
Education Aid and Self-reliant Development in Africa
Theoretically, if education aid effectively fosters self-reliant development, Africa should have reached the level where aid is no longer needed. However, as stated in the beginning, Africa's dependency on education aid remains high. According to African Economic Outlook 2020, aid accounted for over 25% of education spending in some African countries. The general dependency on aid has even increased over time. Official Development Assistance (ODA) accounted for 2.2% of the gross national income (GNI) in Africa South of the Sahara in 1960, while it rose to 4% in 2020. That is, education aid does not bring about self-reliant development in Africa.
This incapability is also manifested in the ineffectiveness of aid in enhancing the contribution of education in facilitating human capital in Africa. Education contributes to self-reliant development by facilitating human capital for national development based on self-sustained education systems. Effective human capital for national development implies improving human productivity for economic growth and fostering positive social changes. This effectiveness should be underpinned by self-sustained education systems that conform to economic and social structures. In other words, self-sustained education systems also allow efficient financing to improve access to education, school completion, and education quality.
In reality, however, Africa is less efficient regarding human capital. According to African Economic Outlook 2020, the contribution of education is limited in increasing labor productivity in Africa. This is due to the mismatch between education and labour demands based on economic structures and the deficit of self-sustained education systems in many African countries. Despite decades of aid, many African countries still need to develop their self-sustained education systems. While a positive influence on access to education, education aid is ineffective in addressing the problems of education financing, school completion, and education quality in Africa. The efficiency of education spending in Africa remains the lowest in the world. From 2010 to 2018, Africa's efficiency score for primary and secondary education was 58% and 41% respectively, far behind developing Asia as the second-lowest region. In 2019, only 57% of the enrolled pupils in Africa South of the Sahara completed their primary education. This figure is even lower than that in 1970. UNESCO's data show that 88% of children aged 6 to 14 have yet to reach the minimum proficiency levels in reading and mathematics.
The unsatisfactory situation in Africa is not merely about the effectiveness and efficiency of aid programs per se. As early as in the 1980s, UNESCO stated that Africa's self-reliant development can only be realized when it is based on local conditions and conforms to national entities' cultural, spiritual, and social values. The implication for education is that it should consider Africa's economic, social, and cultural structures. To what extent education aid is embedded in Africa's economic, social, and cultural structures matters even more. Because this embeddedness defines to what extent education aid can be locally absorbed in Africa, both individually and institutionally. Therefore, this policy brief focuses on the embeddedness to provide recommendations for enhancing the efficiency of education aid toward self-reliant development in Africa. Examining how the priorities and approaches of Western and Chinese education aid to Africa are formed, the following sections reveal how they are generated from donors' assessments and experiences.
Western Education Aid to Africa
Development aid is a critical theme in postcolonial Africa. The independence of many African countries in the 1960s highlighted the role of education in national development. Given the inadequate education capacity in the newly independent countries, external assistance to education became a critical component of development aid to Africa. As a response, the former colonial powers and multilateral agencies made efforts to develop African countries' education systems. Capacity building, in terms of education policies and institutional capacity, has been a core component of education aid to Africa.
In the 1960s, the OECD Development Assistance Committee (DAC) was established. Since then, ODA to education, either bilaterally or through multilateral organizations, has been the major regime of education aid. Over the past decades, the priority of ODA to education in Africa has shifted between post-secondary and basic education. Post-secondary training and scholarships were popular in the 1960s and 1970s. In comparison, multilateral agencies have committed to financing basic education since the 1980s. The World Bank's assessment of the returns of different levels of education played a critical role in this shift. From 2002 to 2015, the share of ODA to post-secondary education in Africa was higher than that of basic education. Despite bilateral donors' keen interests in post-secondary education, basic education has evolved into a global development priority persistently emphasized by multilateral agencies.
The education-for-economic growth paradigm primarily drives the preference for post-secondary education. This paradigm is underpinned by the human capital theory, i.e., investing in human resources for economic growth. In the early decades of the postcolonial era, the education-for-economic growth paradigm entailed large-scale infrastructure investment in development aid. Training an adequate workforce for completed development aid projects was one of the goals. Based on the assessment of economic return, this preference has returned in ODA in the recent two decades. There is also a political dimension of bilateral donors' preference for post-secondary education. During the Cold War, the U.S. and Soviet Union blocs valued nurturing African elites via scholarships. In the post-Cold War era, it is also common for bilateral donors to combine diplomatic and commercial interests with scholarships and training.
By contrast, basic education as a global development agenda is underpinned by the concepts of universal primary education (UPE) and education for all (EFA). Education as a universal right and mass public education are rooted in western industrialized countries' experiences in modernization. The neoliberal influence on higher education, i.e., higher education costs should be borne by individuals, also yields space for Western donors' preference for basic education.
China as an "Emerging" Education Donor in Africa
In recent decades, China as an "emerging" education donor and its scholarship and training opportunities announced within the framework of the Forum of China-Africa Cooperation (FOCAC) have attracted much attention. At the Beijing Summit of FOCAC in 2018, Chinese President Xi Jinping announced a 60 billion U.S. dollars development financing package for Africa. This package promises 50 000 quotas for government scholarships and training, respectively, to Africa. The Dakar Action Plan of FOCOC in 2021 stressed Beijing's continuous support of scholarships and training, Luban Workshops, Confucius Institutes (CIs), and the third phase of the UNESCO-China Funds-in-Trust (CFIT) project for higher vocational education in Africa. Such activities are also intertwined with educational initiatives in the Belt and Road Initiative (BRI) to trigger intense debates on China's soft power in Africa.
Unlike Western actors' basic education agenda, China prefers higher and vocational education in its education aid to Africa. This preference is primarily in line with the education-for-economic growth paradigm while having its distinctive features. On the one hand, this preference is driven by development cooperation between China and Africa within FOCAC. Based on its own development experience since the reform and opening-up in 1978, Beijing values the role of higher education in fostering national elites for economic growth and facilitating talents for primary and secondary education. With the "going out" of Chinese companies to Africa, China applies this experience in Africa. In a pragmatic dimension, Chinese companies' overseas operation in Africa also generates demands for qualified labour force with higher vocational skills.
On the other hand, China's preference for higher education is also inherited from history and refreshed by the development of Africa-China relations in the new era. Despite being labeled as an "emerging" donor, Beijing's educational engagement in Africa started with higher education exchanges in the late 1950s based on the Bandung Spirit of cultural cooperation. Thus, it originated from people-to-people exchanges and cultural cooperation. Over time, the essence of cultural cooperation has shifted from the political coalition during the Cold War to economic and broader aspects. The increasing economic activities within FOCAC and BRI expand people-to-people exchanges between China and Africa. Therefore, apart from serving the expansive economic ties, educational activities are also considered channels to facilitate people-to-people bonds and mutual understandings.
Education Aid to Africa: Whose Education? for Whom?
As manifested in the above comparison between Western and Chinese education aid, the priorities of education aid reflect donors' assessments of returns on educational investment. Western donors' ODA to education in Africa has been keen on capacity building of education systems and shifted between basic education and post-secondary education. By contrast, China has focused on post-secondary education and kept itself away from African countries' education systems. Such priorities are based on their assessments of what Africa needs, while their assessments are implicitly embedded in their own development experiences. Therefore, their education aid does not echo Africa's economic, social, and cultural structures. Africa's internal demands driven by its economic, social, and cultural structures are undermined.
This is not to say that the experiences of Western countries and China are entirely useless for Africa. Instead, the point is to consider the local contexts to facilitate self-reliant development. Mass public education in the social sector emerged in Western countries to accommodate the broad socioeconomic and political changes brought by industrialization. Mass public education did not stand alone. The form of the nation-state and modern political systems also emerged as part of the modernization process. Those socioeconomic and political dimensions were intertwined and interdependent to facilitate development. Similarly, as perceived by Amartya Sen, China's literacy and basic education achievement in the Maoist era laid the social foundation for its reform and opening-up since 1978. The implicit tradition of "grand unification" for national unity also laid a political foundation for development. However, when it comes to Africa, indigenous conditions are mostly invisible.
Towards Self-reliant Development in Africa
Postcolonial development in Africa is a comprehensive process that involves nation-building, decolonization, and modernization. This process cannot be realized by imposing external wishes, ideas, and models without local bases. Instead, it is a process of valuing traditions based on cultures while transforming traditions to address current socioeconomic demands. A broad scope of traditions based on cultures includes indigenous languages of Africa, as well as traditional forms and knowledge of social and political structures behind the languages. Such traditions are essential because they are the foundation and source of how African people behave and cope with their environment. The transformation is also significant, for it will resolve the incompatibility between traditions and current socioeconomic structures.
Without traditions, education is external to the society of African countries. External aid improves education access quantitatively while being incapable of enhancing education quality. Likewise, without transformation, education is ineffective in developing human capital for economic growth and facilitating positive social changes. Only by being embedded in traditions and their modern transformation, can education aid be able to address the internal demands generated from the economic, social, and cultural structures of Africa. In this way, Africa would be able to tell "who we are," "where we are from?" and "where we are going?" on its way to self-reliant development.
Policy Recommendations
Diversifying the priorities, in terms of education levels, of education aid by country according to the economic structures in specific African countries.
Conducting regular field research on the traditional, cultural, and social factors in education in African countries and embedding them in education aid programs.
Establishing local teams consisting of African people to design regular implementation and optimization plans for education aid in each African country.
Facilitating closer alignment between different aid providers to enhance the complementarity of education aid based on providers' comparative advantages to better address the diversified demands.
1 Wei Ye is Postdoctoral Fellow at the Institute for International Affairs, the Chinese University of Hong Kong, Shenzhen, China. Adams Bodomo is Professor of African Studies (Chair of Linguistics and Literatures) at the University of Vienna, Austria, and currently Visiting Scholar at the University of Ghana.