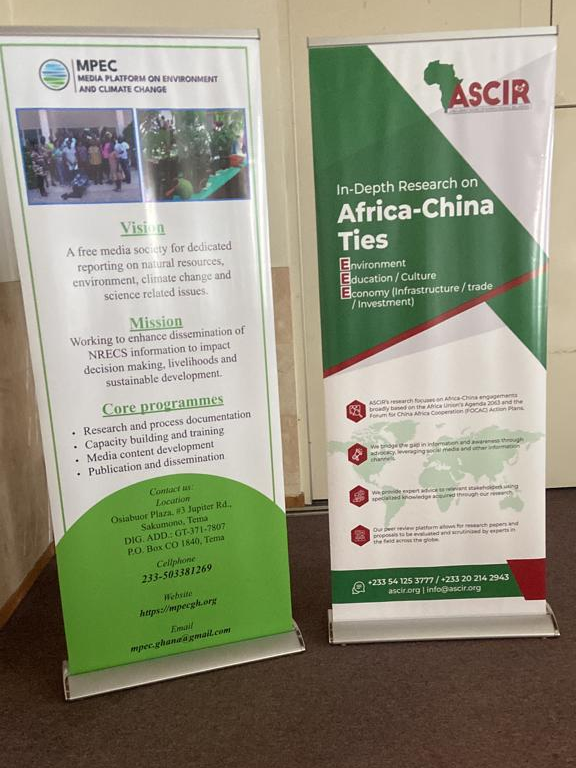 MAIDEN EDITION OF BIENNIAL MEDIA FORUM ON NATURAL RESOURCES,
ENVIRONMENT, CLIMATE CHANGE AND SCIENCE
The maiden edition of the Biennial Media Forum on Natural Resources, Environment, Climate Change and Science known as the 'BiM-NECS Forum' was held on Monday, 12th June 2023 in Accra at the Ghana-India Kofi Annan Centre of Excellence in ICT. The forum was jointly held by the Media Platform for Environment and Climate Change (MPEC) and the Afro-Sino Centre of International Relations (ASCIR) in collaboration with the Steminist Foundation Ghana.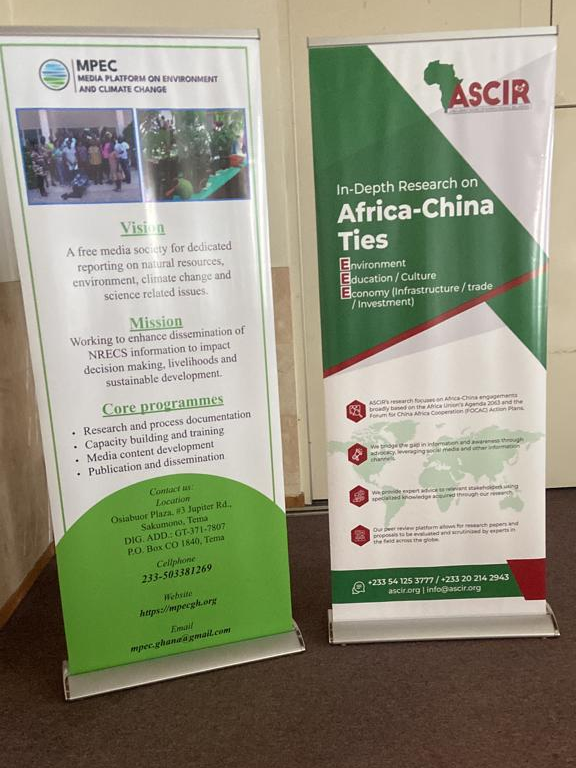 BiM-NECS aims to incentivise journalists to take on environmental reportage, to bring environmental issues at the forefront and to educate the public as well as to guide national policies. ASCIR's Executive Director, Pamela Adwoa Carslake, stated in her welcome address that the forum intends to promote the interaction between research and media, encourage more in-depth national conversations including exploring the role of science in providing solutions to these matters.
Ms Carslake further accentuated that the goal of the forum is for discussions to transcend national borders to the continental level, which would consequently translate into continental policies on natural resource management, climate change mitigation and adaptation and the role of science in addressing the issues. She believes that the impact of the forum to be attained at the national and continental level, would showcase Africa/Africans at the international level as a continent exerting agency and taking initiative in addressing its environmental and climate change issues— giving the voice of the continent some weight when contributing at the international arena.
This maiden Forum is a manifestation of what could be achieved when stakeholders engage to take initiative. The BiM-NECS forum provides an opportunity for broader and wider conversations on the importance of the nexus between research and media, not only on issues relating to natural resources, the environment, climate change and science, but in various areas.
The next forum is scheduled to take place in 2025.