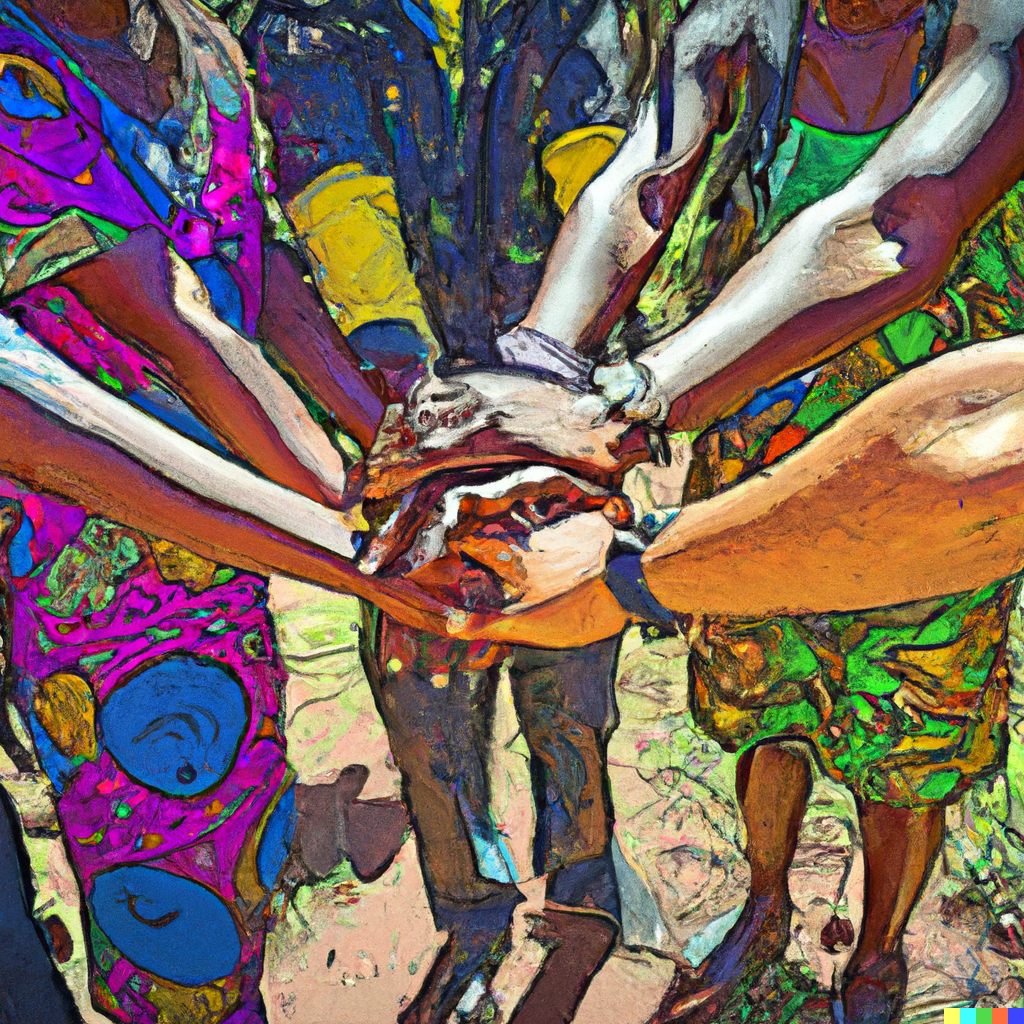 Of the ties that bind: China's party diplomacy in Africa
by Mandira Bagwandeen
original post on LSE
September 9th, 2021
A topic that has gained increasing prominence among China observers is the Chinese Communist Party's (CCP) use of "party diplomacy" to advance its role in international politics and convey its global legitimacy to its domestic audience.
"Party diplomacy" refers to the CCP's interactions with foreign political parties and organisations under the directive of the CCP's International Liaison Department, commonly referred to as the International Department (ID-CPC), a dedicated agency responsible for managing and coordinating party diplomacy. Under the leadership of Xi Jinping, party diplomacy is central to China's foreign relations. To date, the CCP has established ties with more than 600 political parties and political organisations in more than 160 countries and regions. By establishing close relations with political elites and parties in other countries, the CCP cultivates support and consent for Beijing's international ambitions and seeks to build all-weather friendships. Moreover, by cultivating closer ties with foreign political elites and organisations, China (through its chequebook diplomacy) also ensures that many countries turn a blind eye to some of its egregious domestic policies and support its One-China policy.
Party diplomacy in Africa-China relations has existed since the Bandung Conference and Mao's era. During this period, CCP support initially manifested in rhetorical backing for independence movements in Africa, especially those influenced by Maoist doctrine. Then, it gradually became more robust, materialising into military training, arms sales and military aid, and medical team deployments. In the early years of the CCP's relations with African states, party diplomacy was motivated by Beijing's ideological goals – to gain political recognition for the People's Republic of China (PRC) and reduce the Soviet Union's influence in the region. Despite the ebb and flow of China's engagement with Africa, by 2012, the CCP had managed to secure relations with 81 African parties. Over the years, Beijing's strategy shifted from primarily supporting African ruling parties that were Mao-friendly to extending the CCP's collaboration with various parties to ensure good working relations with whichever party is in power.
The primary difference between the early years of Africa-China party diplomacy and current manifestations is that Beijing does not seem to be seeking support for the CCP. Instead, it is concerned with gaining support for its geo-economic and geo-political interests and sharing China's governance model. Through a mix of cadre training and exchanges, workshops, youth party member exchanges, education initiatives, and support for establishing political party schools, Beijing has sought to strengthen party-to-party relations and diffuse aspects of its "socialism with Chinese characteristics" governing model among Africa's elite. Even amid the global COVID-19 pandemic, China has continued to engage with political parties around the world, including Africa. In June 2021, for example, the ID-CPC hosted a webinar for senior officials of the Mozambique Liberation Front (FRELIMO). During the virtual meeting, Wang Hejun, the Chinese Ambassador to Mozambique, emphasised the CCP's willingness to work with FRELIMO to "strengthen the exchange of experience in state governance." In September 2020, the CCP held a virtual "training class" with the Republic of Congo's incumbent Congolese Party of Labour (CPL). During this seminar, approximately 50 mid-to-senior level party officials received presentations from CCP members on various topics, including how the "ruling party can play a leadership role."
Through party training programmes and delegation exchanges, China exercises its soft power and advances the solidarity between Beijing and African countries. The CCP's party training programmes, often held in China, provide a platform for exporting their development model, Chinese communist ideology, and culture. Moreover, party training workshops offer guidance and advice on establishing effective organisation structures, ideological frameworks and propaganda systems, censorship methods and party administration to help African parties establish effective party structures. Additionally, these workshops are used to encourage African political parties to coordinate their international policies with the CCP. However, party training programmes are only conducted at the request of political parties that must submit specific information about the assistance they require. For the CCP, cadre training activities provide an avenue for the organisation to create opportunities for networking between African and Chinese elites and between youth political party members from both sides. Although the "list of invitations, delegation exchanges, and training events hosted by the ID-CPC for African political parties is very long," it is important to note that African countries also reciprocate, issuing invitations for Chinese officials to visit and participate in exchange programmes and events. In recent years, political parties from Djibouti, Burkina Faso, Chad, Egypt, Tunisia, Seychelles, and Tanzania have invited CCP officials and delegations to visit their respective countries and attend political conferences.
Many African political parties are keen to integrate the CCP's teachings on governance into their domestic political systems. Its model of socialist state-directed growth is especially appealing to governing African parties – such as South Africa's ruling African National Congress (ANC) – that have a socialist orientation. At a 2011 meeting between ANC officials and CCP representatives in China, Gwede Mantashe, the then Secretary-General of the ANC, applauded and declared his admiration for the CCP and how it has led the Chinese nation in the process of nation-building. He further asserted "that the CCP's ruling experience and founding theory deserves to be learned and borrowed by the ANC." Moreover, in 2014, an ANC policy document praised Beijing's development model, noting that "China economic development trajectory [sic] remains a leading example of the triumph of humanity over adversity" and that the CCP's leadership in guiding its country's astounding economic growth "should be a guiding lodestar for our own struggle."
Beyond party training programmes and cadre exchanges, the CCP's political influence in Africa is clearly demonstrated in its support for CCP-inspired party schools on the continent. For example, the ANC decided in 2007 to construct its own party school, the ANC Political School and Policy Institute. In 2010, the party bought a farm in Venterskoon (in South Africa's North-West Province), where it intended to build the school. Officials stated that this ANC school would be modelled on the China Executive Leadership Academy base in Shanghai, one of the CCP's leadership and governance schools. Beyond financing the development of the ANC party school (which cost millions of Rands), the CCP also agreed to provide training materials and instructors to help develop the institution. However, as of 2014, reports indicate that construction was postponed due to funding and planning issues. In 2018, the CCP, together with six southern African liberation parties – the RPT (Tanzania), the ANC (South Africa), SWAPO (Namibia), MPLA (Angola), ZANU-PF (Zimbabwe), and FERLIMO (Mozambique) – funded the development of the US$45 million Julius Neyere Leadership School in Tanzania. It was launched to train African officials to become more effective in party organisation and improve leadership skills. Serving as a regional leadership school for political parties in Southern Africa, it provides a platform for China to enhance exchanges with not only the six co-founders but other African political parties as well.
Interestingly, after attending an exchange or training programme in China, some African party members (especially those of authoritarian-leaning regimes) are impressed with Beijing's use of surveillance equipment and facial recognition technology to monitor dissidents, reduce crime, and secure the CCP's rule through control of the media and Internet. For example, in 2016, South Sudanese politician, Anthony Kpandu, returned from leading a delegation of Sudan's People Liberation Movement (SPLM) members to China and recommended that his government purchase surveillance drones that he saw in China. He proposed that such technology would help track and identify rogue government soldiers responsible for robbing and attacking civilians. Such examples have raised speculation (especially in the West) that CCP-organised party training programmes are also sowing the seeds for techno-authoritarianism in Africa. These postulations are not unfounded as in recent years, other African governments have either acquired or expressed a willingness to procure Chinese surveillance and facial recognition technology for security and policing reasons and possibly even for knavish purposes. However, Beijing cannot be held accountable for African states using Chinese technology for devious political and criminal rationales.
Alongside China's deepening party diplomacy in Africa, Beijing has become emboldened in meddling in African domestic politics and sovereignty to protect its interests in the region, brushing aside its principle of non-interference. In most cases, China's political interference in Africa supports China-friendly elites. Common tactics include interfering in elections and threatening to cut off ties with governments that take an anti-China stance. For example, in the build-up to the 2006 Zambian presidential election, the Chinese ambassador, Li Baodong, threatened to cut off ties with Zambia if the country elected the late Michael Sata, who was highly critical of China and touted anti-China sentiments during his campaign. Another notable example of China interfering in the domestic affairs of an African nation was Zimbabwe's military-led coup in 2017. Unofficial reports claim that China was privy to the Zimbabwe Defence Forces' (ZDF) planned coup. Beijing reportedly approved a military coup to protect its commercial and political interests and preserve the rule of the Zimbabwe African National Union-Patriotic Front (ZANU–PF), a pro-China regime. During the 2018 Sierra Leone presidential election, the opposition party – Sierra Leone People's Party (SLPP) – reported that China provided "material and financial assistance" to the ruling All People's Congress (APC), which has long-standing ties with Beijing. Plus, the SLPP criticised China for its "overt political interference" in Sierra Leone's domestic politics.
Against the backdrop of strained relations between the US and China, Beijing's party diplomacy will now be more critical than ever. As the US and its allies seek to challenge and curtail China's economic expansion and political influence in Africa, Beijing's party diplomacy and political sway in the region will remain an essential tool for maintaining and gaining support outside official diplomatic channels. China is likely to rely on the extensive ties it has cultivated with African political elites to stonewall Western efforts to discredit Chinese intentions and engagements with the continent.