AFRICAN TEA TIME
March 30 @ 4:00 pm

-

6:00 pm
Kongamano Student Group in collaboration with the African Studies Center presents African Tea Time! An opportunity to learn and share about first-hand experiences on the African Continent.
OPEN TO EVERYONE!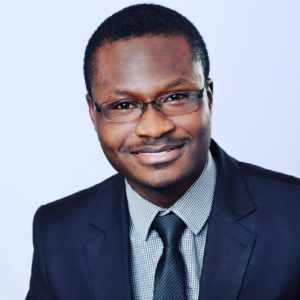 Multi-African Countries
Theme: Global China and U.S Strategic Interests in Africa
Speaker: Arhin Acheampong, Deputy Director, Afro-Sino Center of International Relations (ASCIR), Ghana
Africa-China relations date back to the early Han dynasty. Today, China has become the continent's largest trading partner and biggest investor with a two-way trade of $254 billion and investments exceeding $2 billion in the first seven months of 2021 alone. On the other hand, Africa-US combined two-way trade and investment stood at $18 billion across 47 African countries in 2021.
China is increasingly becoming a partner of choice to several African countries. Countries like Ethiopia are exploring policy decisions to offer incentives aimed at increasing Chinese investments in the country to diversify the domestic industry. China's outlook on the continent has also increased tremendously with current research findings placing the United States second to China in terms of positive influence/outlook on the continent. This feat by China is largely attributed to China's infrastructure projects and investments on the continent.
Africa's infrastructure needs are estimated to be between $130billion and $170 billion annually with an existing financing gap of $68-108billion. Currently, Chinese companies dominate Africa's construction and infrastructure sector with market shares ranging between 31-62%. In the 1990s, America and Europe held market shares of over 85% on the continent. Chinese companies are venturing into almost all sectors of infrastructure and construction and are characterized by easy financing, enormous scale, low costs and high-speed.
While Africa benefits from these massive infrastructure projects and investments, China, which has been aware of Africa's collective political power in multilateral organizations has benefitted significantly from the continent in that regard. The two partners have increasingly signaled a 'win-win' collaboration among co-equals.
Are American efforts at increasing engagement in trade and creating opportunities on the continent yielding the anticipated results?
Facilitator: Dr. Damaris Choti, Coordinator of Student & Alumni Programs, African Studies Center, MSU