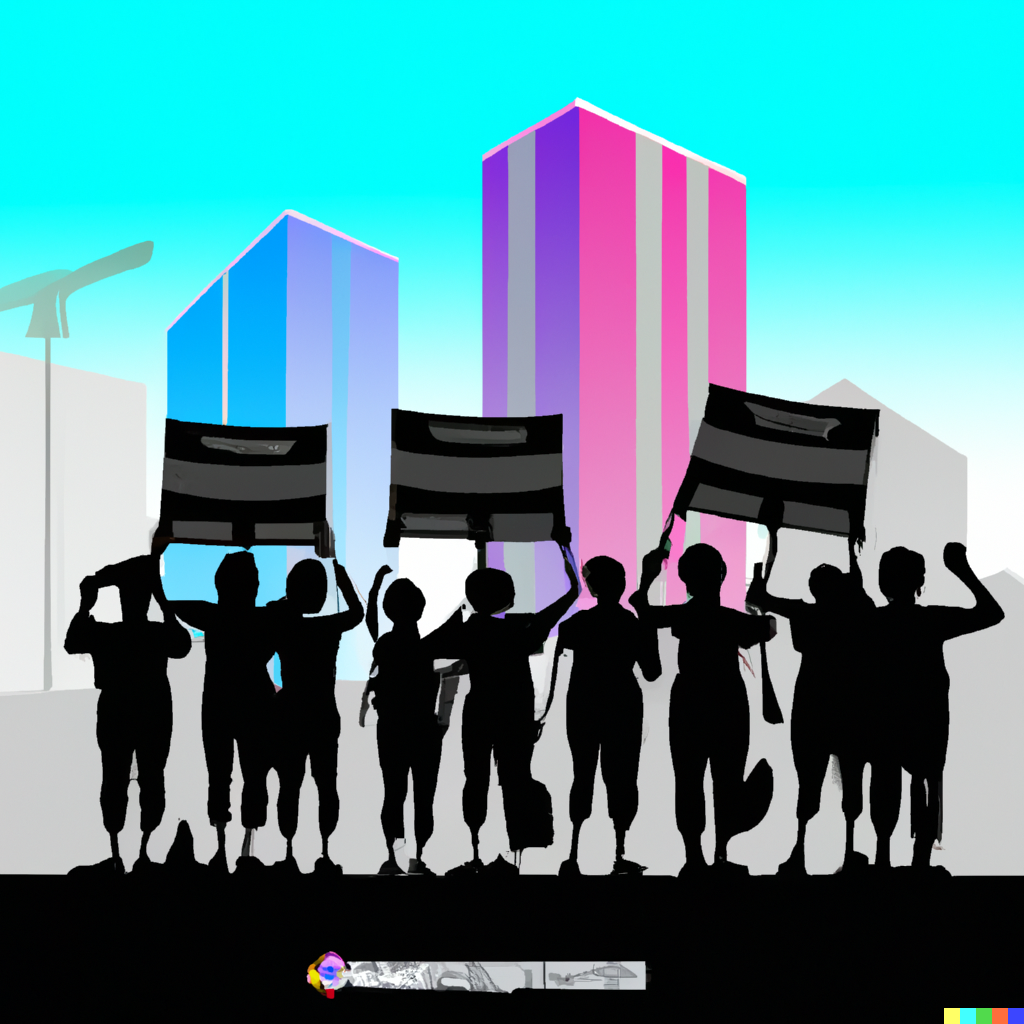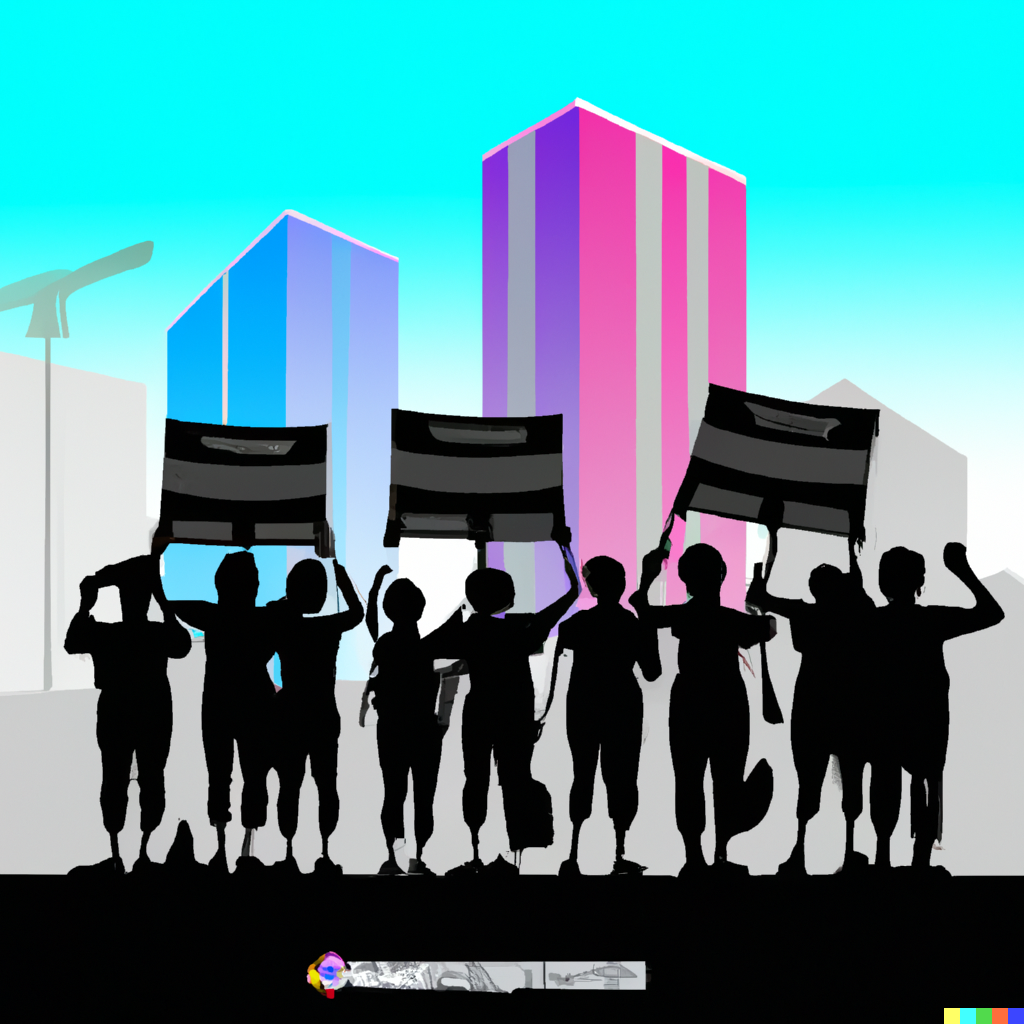 Anti-Chinese Populism: Threats to Chinese Megaprojects and Businesses in Africa?
One of the emerging themes in the Africa-China discourse is the encroaching influence of negative narratives about domestic politics. Despite China's continued stance on its non-interference policy, claims and counterclaims are politically motivated. More worrisome is the anti-Chinese populism, which attacks Chinese megaprojects and corporations as well as small and medium enterprises in Africa. For instance, nine Chinese nationals were killed in the Central African Republic at a mine site owned and operated by the Chinese. Kidnappings of Chinese citizens were also witnessed in Nigeria, Cameroun, and the Democratic Republic of the Congo (DRC).
The preponderance of social injustice, institutional marginalisation, lack of economic opportunities, insecurity and poverty in Africa are attributed to the rise of anti-Chinese populism and attacks on its citizens. There is a clear distinction between anti-Chinese populism as a political tradition and as a political strategy for power grabs in Africa. While the former can easily be debunked because the Chinese have a long history of coexistence in Africa, the latter is influenced by the deepening democratisation process on the continent—especially in majoritarian democracy and the effect on ethnic marginalisation. Thus, those who feel alienated from the largesse of power resort to antics and sensationalist rhetoric to stir up sentiments that can woo the people.
For the sake of clarity, populism is a political ideology that appeals to ordinary people to revolt against the elite class, with a promise to gain power and alleviate their sufferings. Busby, Gubler, and Hawkins argue that populism rhetoric is driven by "blame attribution" against the elites. But Tormey argues that the emergence of populism is a symptom of a crisis. This crisis represents the numerous socio-economic and political problems that Africa grapples with. Admittedly, Africa-China relations is affected by the domestic conditions of African states. Hence, it poses a serious threat to people-to-people social integration with the rising cases between African and Chinese people. Unfortunately, Chinese public diplomacy is traditionally very elitist, which means it cannot respond to grassroots misrepresentations and fake news about Chinese engagement in Africa. The need to localise and embrace traditional and social institutions cannot be overemphasised. Contextually, anti-Chinese populism is expressed as a political attitude and rhetoric that mobilises the rural and indigent people, whose access to information is very limited and dependent on the elite.
To explain the root causes, both external and internal factors have been attributed to the rise of anti-Chinese populism in Africa. Internally, economic disparity, corruption, political polarisation, ethnic and religious divisions, weak institutions, and social media have all played crucial roles in the rise of anti-Chinese populism in Africa.
Firstly, economic inequality. The income gap between the wealthy and the poor is wide and widening in many African states, especially in the aftermath of COVID-19. This has resulted in the vulnerability of ordinary people to manipulation by the elite class for political gain. It has been evidenced through populist sentiments, where the Chinese are blamed for economic woes and lack of opportunities. Secondly, many African nations struggle with serious cases of corruption and state capture, which have exacerbated the poverty level and created an infrastructure deficit that paralyses manufacturing and small businesses. Hence, the Chinese government and businesses are accused of collusion between the elite and Chinese to perpetuate corruption and sharp business practices.
In Kenya, for instance, the China Square saga involves a Chinese business established by Lei Cheng called the China Square. The Square offers quality and affordable goods. The emergence of the business seems to have upset some dominant business interests. It sparked demonstrations and anti-Chinese sentiment across Kenya. Before the demonstrations and securitisation of Chinese businesses, the trade minister, Moses Kuria, was quoted as saying "We welcome Chinese investors to Kenya but as manufacturers, not traders," and "I have today given an offer to Prof. Wainaina the VC Kenyatta University to buy out the lease for China Square, Unicity Mall and hand it over to the Gikomba, Nyamakima, Muthurwa l and Eastleigh Traders Association,". Such a statement from a senior government trade official was a typical populist incitement, witnessed across the continent. Demonstrations broke out, with placards displayed showing comments such as "We want the Chinese out of Kenya. If the Chinese become the manufacturers, distributors, retailers, and even hawkers, where will Kenyans go?", "Many Kenyan businesses are going to close their shops, and our economy will collapse,". The trade minister's statement was very appealing to the hustler base, which was the anchor of President Ruto's political mantra during the 2022 elections. There was no justification for such a statement targeted at the Chinese businesses where Western brands such as Java, Carrefour, KFC, and others peacefully coexist with local businesses.
Thirdly, ethnic diversity in African states generated friction and violent conflicts. This tension sometimes targets Chinese immigrants and businesses. The "We are Chinese" saga in Sierra Leone and the Banda re-election bid in Zambia were viewed by the opposition as attempts to interfere in the elections of African states. In these cases, Chinese citizens were alleged to have supported candidates in ethnically divisive elections. Fourthly, weak institutions do not ensure fairness and accountability where Africans and Chinese businesses commit labour abuses, environmental harm, or other issues, as was witnessed in the destruction of Chinese businesses as well as the killings, kidnappings, and abuses against local workers as seen in Kenya, Zambia, and Nigeria by non-state Chinese actors. Fifthly, the social media have helped to popularise anti-Chinese sentiment. It enhances the dissemination of misinformation and fake news by the Chinese people and its government. For example, contents from the enforcement of COVID-19 in China, particularly in Guangzhou, showed Africans were mistreated. This caused outrage and demands for Chinese to be deported. In Nigeria, due to public outcry, the parliament invited the Chinese ambassador for an explanation to please the public.
Externally, the wave of globalisation saw Chinese corporations and businesses significantly investing in Africa. The spread of Chinese businesses and investments in megaprojects resulted in concerns about Chinese economic dominance and its detrimental consequences on local industries and employment possibilities. Secondly, as African states began to embrace democracy at the close of the 1990s, civil society organisations and political opposition parties became very active. These groups and parties felt marginalised from state power and thus would use anti-Chinese sentiment to attract support and gain power. An example was the use of anti-Chinese rhetoric known as the China Card by Michael Sata during the 2011 elections in Zambia. Sata referred to the Chinese as "infestors" instead of investors. Thirdly, the 2008 global economic crisis saw many African states experience an economic downturn and the level of poverty increase. The presence of Chinese businesses added pressure on local businesses, which could not compete with their Chinese counterparts. Hence, the rise of economic agitations against Chinese businesses across the continent. Fourthly, Western countries' vested interests in Africa saw China as a threat. Political leaders from the West often make inciting policy statements on Sino-African relations on the basis of claims of Chinese exploitation and neocolonialism in Africa. Mike Pompeo, the U.S. Secretary of State, categorically accused China of unleashing an unsustainable debt burden on Africa and developing states. Fifthly, xenophobic attitudes and nationalist agendas have seen the rise of transnational populist movements across the world, such as Trumpism, and have also contributed to the rise of anti-Chinese populism in Africa. The China virus narrative equated the pandemic with the Chinese, which led to Chinese immigrants and businesses being discriminated against.
Generally, several incidences across Africa have shown that Chinese megaprojects and businesses have been targeted by anti-Chinese populist political machinations through well-crafted rhetoric. The most common criticisms of Chinese involvement in Africa, centre on allegations of corruption, debt traps, and financial hardship. However, these accusations are unfounded and often not substantiated. However, as Tormey notes, populism is a symptom of a crisis, and it must be admitted that people-to-people Africa-China relations face a salient crisis.
The most effective way to combat anti-Chinese populism in Africa is to employ inclusive and non-traditional strategies for public diplomacy. In the past, strategies such as encouraging cultural contacts, supporting professional and academic collaborations, and boosting media attention to favourable China-Africa relations have been used. A departure from the elitist approach is needed. It is important to foster constructive discussions among diverse groups in the rural areas and traditional rulers to promote a deeper understanding of Africa-China's shared history, especially China's during the decolonisation era, post-independence infrastructure development, and poverty alleviation of its rural people. This is necessary to reach the large population of poor, uneducated, and marginalised people who largely live in rural areas. Therefore, a community-based approach to public diplomacy will be a potent way to deal with the rising anti-Chinese sentiments in Africa.
Conclusion
By and large, the rise of anti-Chinese populism is driven by internal and external factors, as discussed earlier. Therefore, a comprehensive, inclusive, and localise approach to address the root causes will be the most proactive step to strengthen Africa-China relations, especially at the people-to-people level. Africa and China will need to create the needed synergy with local communities and civil society to ensure accountability, openness, and inclusivity in African communities. African states and China are called to pay attention to the rising anti-China rhetoric and rethink how populism, domestic politics, and Chinese megaprojects and businesses across Africa can be incorporated into public policy formulation. Although anti-Chinese sentiment is not new in Africa, its use for populist power grab strategies should not be trivialised. Thus, the culmination of these factors could harm the future of Africa-China relations if not tamed early enough. Therefore, it is expedient to pay attention to the rising anti-Chinese rhetoric and re-evaluate how populism, domestic politics, and Chinese megaprojects and companies across Africa are intrinsically interrelated.